Imex New York LLC is dedicated to import/export and distribute premium Spanish products like olive oils, olives, wines and other wholesale opportunities. The company was established in New York with the strategic goal to introduce the most comprehensive range of products with the highest quality coming from different parts of Spain.
Our company has extensive import/export experience, representing few Spanish brands in the United States. With our main base in New York we import and distribute Spanish products to our clients in North America.
Imex New York was born as an exclusive importer/exporter and distributor of Spanish wines and olive oils. Our passion for the Mediterranean diet and the continuous rising market demand, have made us change our point of view, offering to our clients different varieties of unique products but always maintaining an excellent quality, either our brands or private labels.
With warehouses strategically located along the US and Europe, we are able to supply almost every location. However, we are working very hard establishing strategic partnerships with other importers, distributors and/or retailers around the world, with the ultimate goal of reaching every company interested in our excellent products.
We are proud to be the pioneers producing and bringing the first blue wines to the United States, in two formats still and sparkling.
Blú Perfer is the first of its kind to hit the US market, made with 100% Chardonnay grapes and macerated with Merlot grape skin to achieve its elegant blue color.
Blue Brut is a sparkling blue champagne made with the finest white grapes varietals, obtaining this amazing blue color due the maceration with grape skin extract.
This family of blue wines are produced in the only desert in Southern Europe, in Spain and are completely natural. These original blue wines are a real revolution in the wine world.
Currently we are building solid business partnerships with retailers and distributors around the country, if you want to carry any of our blue wines brands, do not hesitate to contact our team for further information.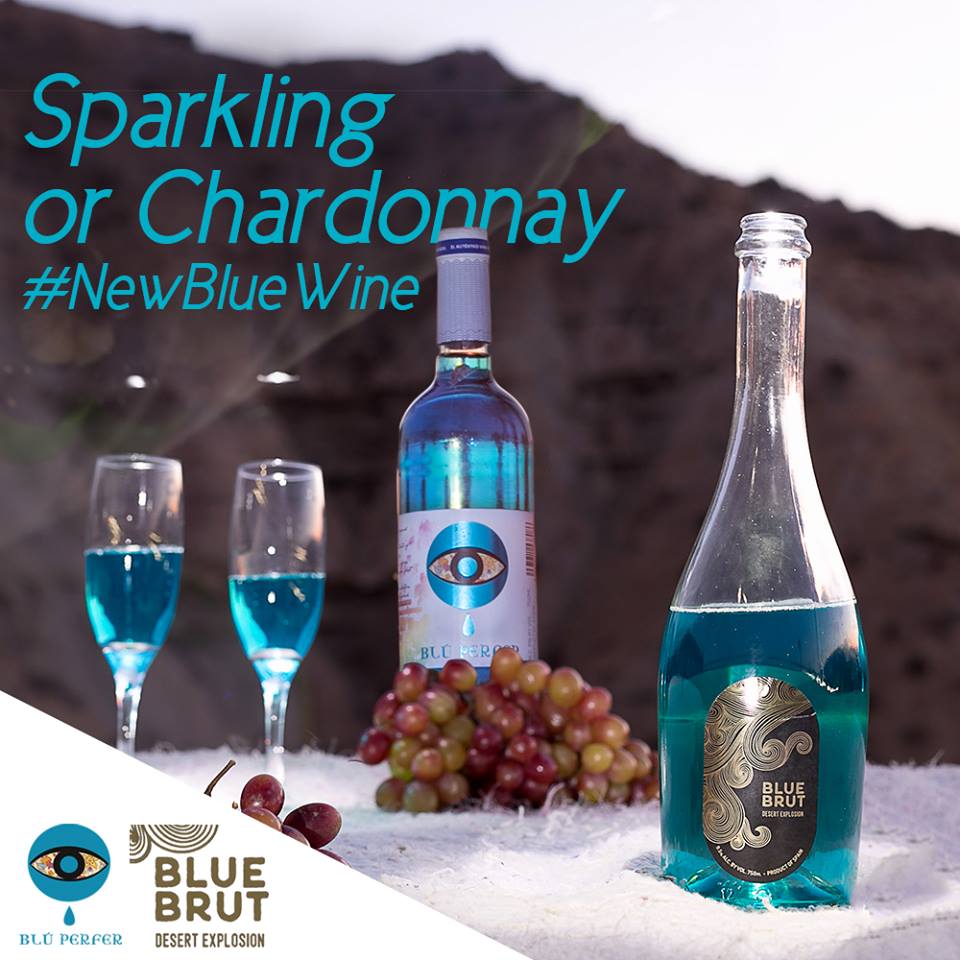 Partners
Over the last five years, we developed a reliable relationship with our network of manufacturers, offering their products to our american clients, meeting any requeriment in a professional manner.